29 Jun

Fantasy Brown Marble

Fantasy Brown Marble Slab is an Attractive marble from India Quarry. Featuring with the stylish pattern of pewter, apricot and chestnut tones, which is popular for interior exterior decoration, kitchen countertop and so as more. Stocked in 1.8cm slabs with the polished finish, customized sizes are also available. It is imposing and cultural symbol of architectural refinement. The beauty of which last for generations, just like the great Taj Mahal in India and the Parthenon in Greece, the opulence of which still echoes in our heart.
Whether it is a bathroom, kitchen, or hallway, marble flooring makes a beautiful feature in any home.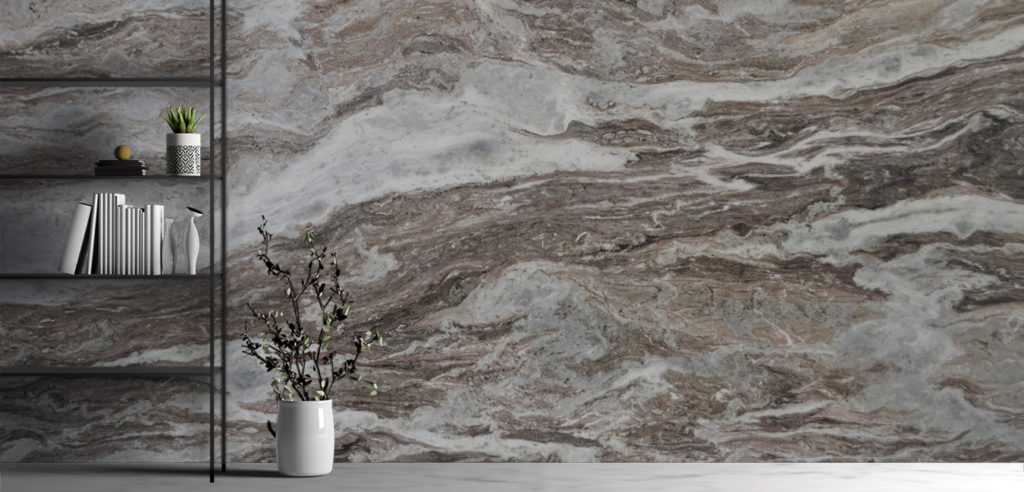 Fantasy Brown Marble is one of the most alluring stones on this planet. Through the centuries it has been a favorite choice medium for Roman and Greek Sculptors, architects and has always been a cultural indication of tradition and refined taste. Due to its endurance, beauty and rich presentation, it has been used in some of the world's most awe-inspiring buildings. Available in a wide variety of patterns, many with distinctive veining and styles, marble flooring has always been an extremely popular choice when it comes to decorating homes. It is undeniably one of nature's most beautiful stones and has been used throughout history in sculptures and buildings, to create some of the most stunning surfaces. Being smooth and more porous than granite, Fantasy Brown marble is more appropriate to bathrooms and wet rooms, fireplaces, fireplace hearths, and flooring. Some marble can be used successfully as kitchen worktops, providing the end-user is fully informed of the properties and how to care for this exclusive material. When used as kitchen worktop material, we justify that marble be supplied in a honed finish. Fantasy Brown Marble not only fits in well into a modern home with a minimalist design but also looks equally good in a country-style home with warm tones. Irrespective of what your style is- traditional or contemporary, marble should always be your first choice, if you want to brighten up your space, without worrying about factors like maintenance and versatility. Another amazing quality of marble stone is its heat-resistant properties and natural translucent property that allows light to penetrate slightly. We all dream of owning a beautiful home, especially one which reflects our individual style, but that requires a great deal of planning and an incredible amount of attention to detail. Against this background notion, it makes perfect sense to choose a marble that complements your taste and personality.
Decorate with Fantasy Brown Marble and create an exclusive ambiance.
From pink upholstery to green walls, our homes are becoming more colorful by the minute and the same can definitely be said for trends in surface choices too. With the integration of more color into the kitchen comes the natural progression and interest in more colorful and unique surfaces. Many varieties of marble, quartzite, and travertine have the right characteristics befitting a book-matched installation. When considering your overall interior design, it is important to carefully consider the type of book matching: vein cut vs. crosscut. Fantasy Brown Marble slabs manufactured crosscut offer the most impressive and varied patterns where other slabs offer a more structured and striated patterning.
Advantages:-
Lots of options, from subtle modes to bold modes and rainbow-like colors
Hard and scratch-resistant, minimal maintenance required after proper sealing
Not damaged by moisture or perm pliers
Durable enough to withstand most chips or dents
Can be polished for high gloss, or polished for a matte effect
Process into any style
Applications:-
INTERIOR PAVING
EXTERIOR PAVING
FACADES
STAIRS
LIVING ROOM
KITCHEN
BATHROOM
BEDROOM